As your needs change, and your company grows, extend and connect Flex365x with other SharePoint 365 ecosystem extensions.
"We needed a CRM system which leveraged the features of the Office 365 Suite. Finding a plugin to be used together with SharePoint Online was an unexpected discovery. Flex365x allowed us to quickly build an interface for a new manufacturing division to help us track any type of data, however we wanted.

Using Flex365x to drive the input of data for Customers, Leads, Orders, Purchases and just about any other task we can think of, enables us to build data capture models quickly and scale out to automated workflows, reports and notifications utilizing our Office 365 Suite without compromise.

The other features such as Super Search, e-Notices, Matrix Grids and Time Tracking adds a great deal to our workflow in ways we hadn't expected, and couldn't do without moving forward.

The team is always updating and listening to feedback, a 'feature' of Flex365x that makes it feel like a solution that grows with our organisation's needs.

If you use SharePoint Online, you're going to need Flex365x's features at some point."
Move from siloed information to shared information with Flex365x.

Find, create and share valued information with 'wizard-like' CRM features that empowers teams to easily and efficiently create a dynamic network of information within SharePoint Online.
Sample of a Flex365x
CRM Network using SharePoint Online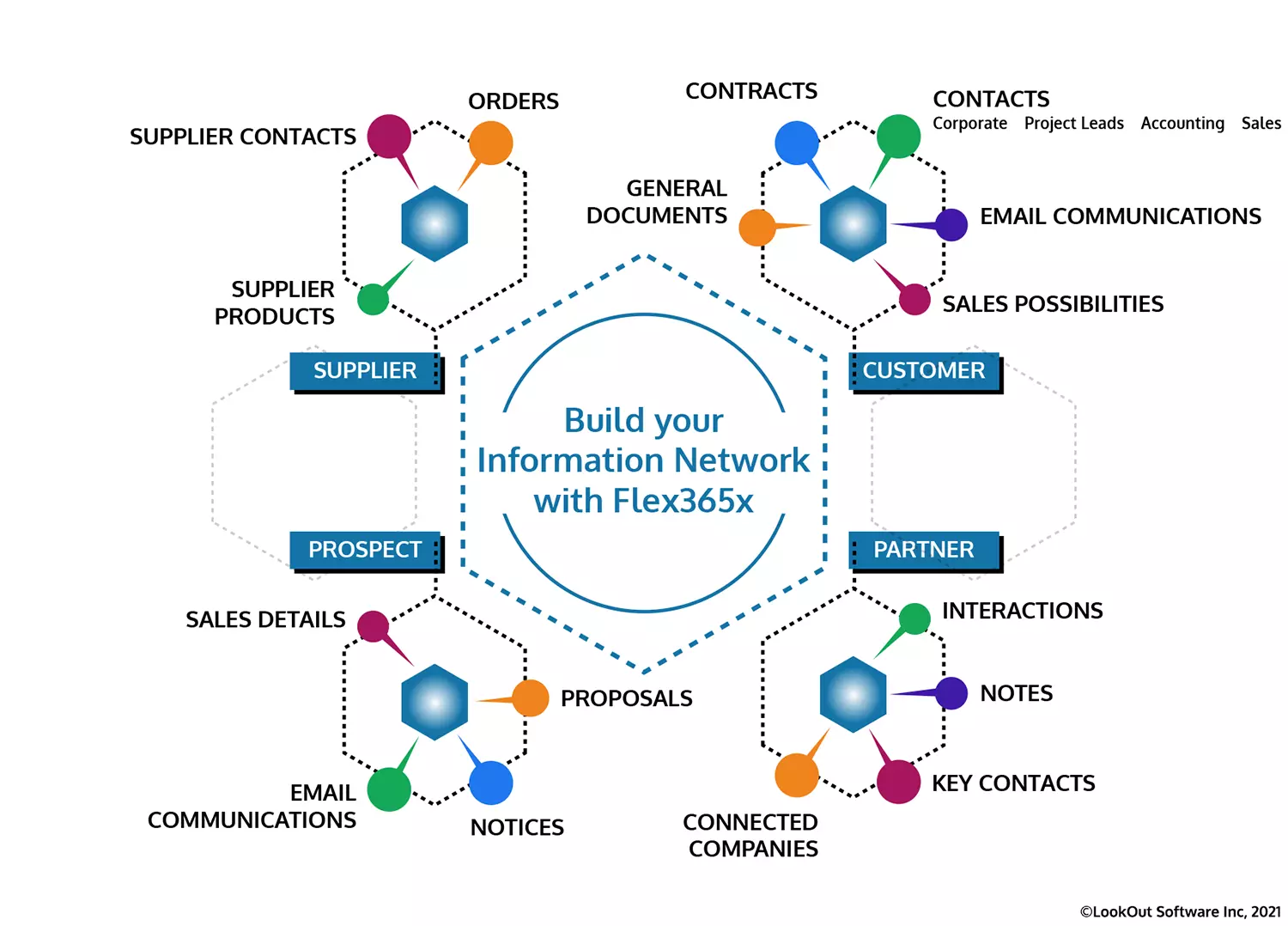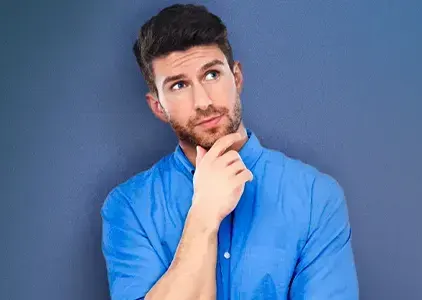 We've all been there! Information everywhere! Cannot find what you need! People long gone from the team!
Turn a SharePoint Online site into an uncomplicated CRM that matches your specific needs.

Manage and share team-related information pertaining to companies, contacts, interactions, emails, properties, leases, emails ....or whatever related information your business uses.

How Easy is it to Install?
Drag and drop one file to your App Catalog, then add the App to your site! Couldn't get easier than this!

What type of Information Can we Collect?
Create any number of list and document libraries to match the information collation you need.

How Much Training do our Users Need?
Give your team 2 hours of training and they should be on their way.

Send us an email to support@lookout-software.com.  A real person will reply ASAP!

What Kind of Reporting Functions are Available?
SharePoint Lists, Excel, Power BI or any reporting tool that works with SharePoint Online.

Does Flex work with Mailchimp?
From the Contact list just export to Excel.  Let Mail Chimp do the heavy lifting!

How Easy is it to Update New Functions?
Drag and drop one file to your App Catalog. Refresh the page a few times. Voila – all new features are available!

How Easy is it to Find Information?
Flex Super Search will find items cross list.  Many other options also exist.